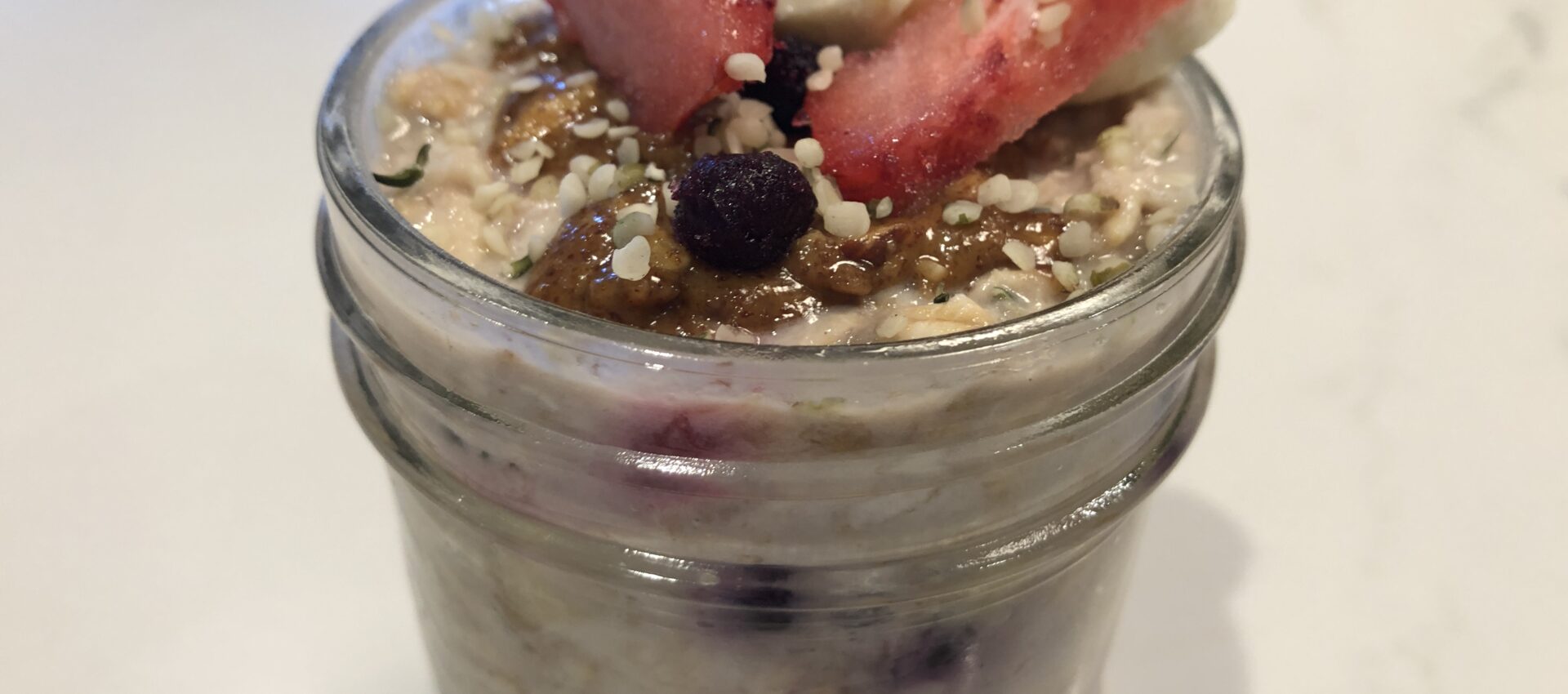 Nutty Overnight Oats
By admin Breakfast, Snack
February 3, 2021
Let's start the day with some gut healing!
This recipe is a delicious way to keep blood sugar balanced and keep cravings at bay making it easier to make healthier food choices.  Plus, the protein, good fats and low glycemic carbohydrates will help you have the energy you need, a balanced mood and sharp mind...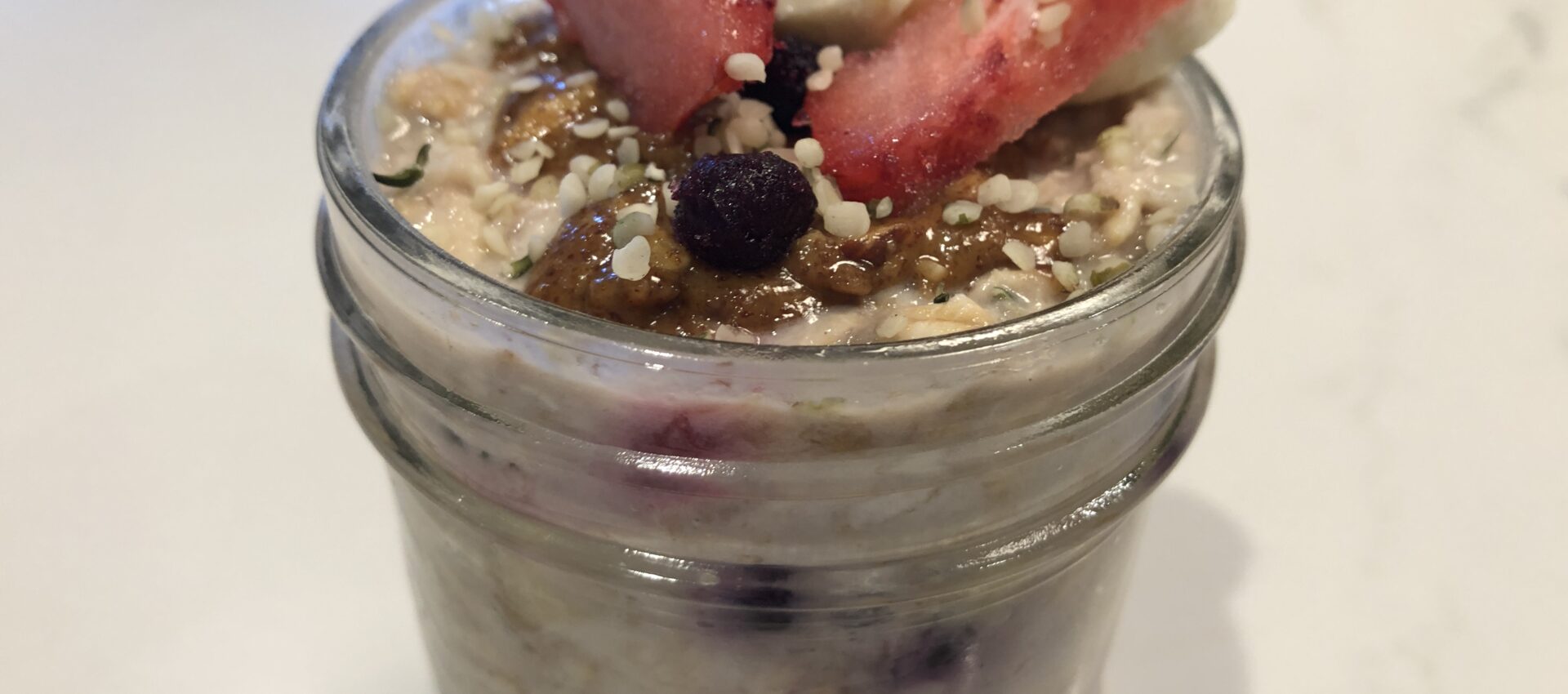 Directions
1Makes 2 servings
2Add banana, milk, yogurt, vanilla and maple syrup to a medium bowl and stir until well combined. Stir in oats, chia seeds and berries. Divide evenly into two mason jars or glass bowls, then cover and place in fridge overnight.
3Once ready to serve, top each serving with 1 tablespoon of almond butter and a couple of banana slices, and berries if desired. If you like crunch, add a few nuts.
Ingredients
1/2 cup full fat, plain yogurt (grass-fed if you can get it)
1 teaspoon 'real' vanilla (optional)
1 tablespoon all-natural maple syrup or raw/unpasteurized honey
1 tablespoon chia seeds or hemp hearts
1/2 cup berries, frozen will do