For more information contact us directly, click HERE
#1 – Free Immune Boosting Workshop
This Free Offer is designed to be just what you need RIGHT NOW:
Simple nutrition hacks to boost resiliency
Walk away feeling calmer, less stressed and more focused
It's fun – it's with your Community…!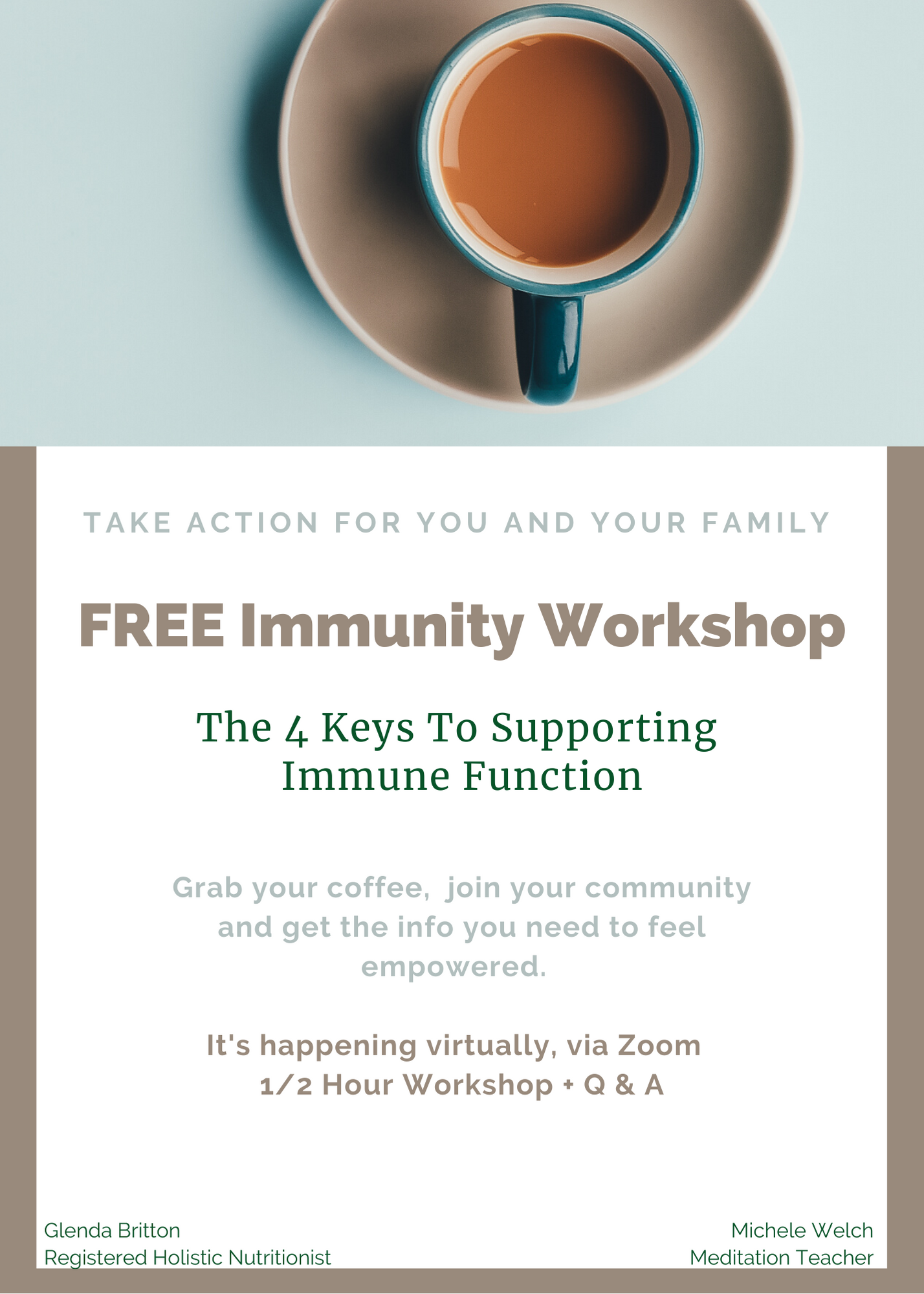 #2 Boost Energy While Calming The Mind….
Michele Welch, B.Ed, BA, Meditation Expert and Reiki Master and I, Glenda Britton, Registered Holistic Nutritionist Specialist in the field of mental wellness, have teamed up, to bring a new kind of fun and engaging workshop where you will learn how to safely and naturally increase energy and improve brain function.
To contact us directly, click HERE